Within the Automotive Motorsport space, Tillett Racing Seats are a very well-known, high profile brand which has a reputation for quality, innovation, and high performance – and a formidable track record supplying seats to premier global race series all the way up to Formula One.
In addition to creating FIA approved racing seats, Tillett has also been quietly developing seats for road driving and track day applications, which have become very popular amongst enthusiasts looking for authentic race derived technology. It was amongst this key customer segment that Tillett wanted to raise brand awareness to pave the way for a big push on its road seat range – to coincide with the launch of their all-new road-focussed B10 seat (pictured below).

The Challenge
Within Motorsport, awareness and reputation had built over many years of racing success and word-of-mouth, however amongst the newer road driver audience, awareness was much lower.
Awareness was highest amongst the motorsport enthusiast drivers, however even here lots of this group believed that Tillett seats were 'motorsport only' products. The more removed from the motorsport connection, the lower the awareness, and some parts of the potential addressable audience hadn't heard of Tillett at all.
Beyond brand awareness, the biggest challenge was due to misconceptions about the product itself. This is rooted in the way Tillett seats look, being defined by their clean lines and minimalist, pared-back simplicity. Featuring a single-piece composite construction, Tillett seats can be specified with very minimal padding, but are often supplied with none at all. This appearance reinforced a misconception that Tillett seats are too hard, extreme, and uncompromising to be used away from the circuit.




However, the reverse is actually true, and the seats are actually remarkably comfortable – especially over longer distances. This is because Tillett's design and production capabilities allow them to produce a superior 'ergonomically correct' shape which means that excessive padding is simply not needed.
With limited access for road drivers to actually try the seats and discover the comfort factor for themselves, the challenge was to get this message out, whilst at the same time creating a positioning which also still worked for Tillett's pure racer audience.

The Solution

The solution was to deliver a brand positioning strategy to redefine how Tillett is perceived in the minds of its target audience. A key part of that brand positioning strategy being to dispel the misconceptions surrounding the product being 'race-only' and to better connect with the road-going audience.

What's involved in delivering a Brand Positioning Strategy? We've outlined below how we tackled this Brand Positioning Strategy project, and the steps we took to arrive at a solution designed to help drive sales for Tillett:
Step#1

Market Research
Due to our specialism within the Automotive market, lots of marketing data and intelligence is already held by the team, which typically means that we have a head-start when it comes to some of the groundwork like market research. However it's necessary to keep that knowledge topped-up, so the first thing we did was to do a deep dive into the market space and see what had changed. At this stage we're looking at the needs, preferences, and perceptions of the target audience as well as the client's key competitors. We find one of the best ways to get a true feel for the market landscape is to invest some time in the relevant forums.
Forums represent a dynamic platform for market research, which apart from giving immediate and direct access to the target audience, allow you to obtain more honest and candid feedback compared to formal surveys. We uncovered some great insights from NAM3, GTR Life and Rennlist Porsche forum's amongst many others.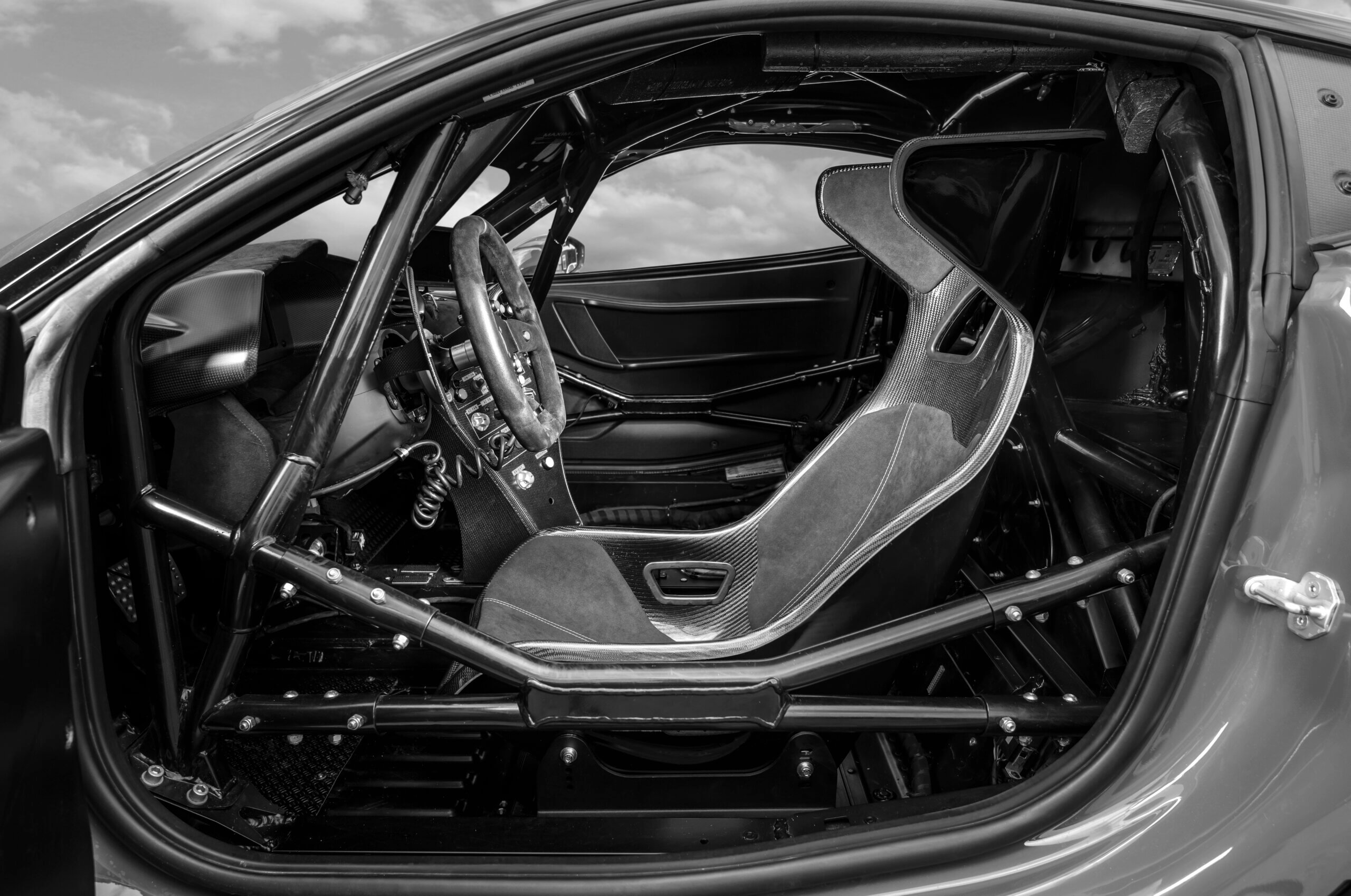 Step#2

Competitor Analysis
After working with the client to identify the main competitors, we began to pull together as much information as possible. Again, due to our automotive specialism, we were already well aware of these competitors; but we still go through the process of looking at each in detail. This includes a product and service analysis – evaluating features, quality, pricing, and unique selling points.
In the context of this project, one of the most important things we looked at was the way Tillett's competitors were positioning themselves. At this point, we began mapping out what each of the key competitors represent within the market. For example, we determined that one competitor brand was positioning itself as 'the British one', another 'The emotive one', then we had 'the safe one', one whose positioning was built all around racing, and another which was simply positioning itself as the 'market leader'.

Step#3

Review Current Brand Positioning

After reviewing and discussing with the client, we all felt that Tillett's existing 'Racing Seats' brand positioning lacked a little uniqueness and didn't really represent a distinct identity for the brand. It didn't communicate a clear competitive advantage over its rivals, some of which were already vying for the title of 'the motorsport brand'. This positioning had already started to be hidden by the Company when communicating with the road audience.


Step#4

Target Audience Identification

We already had a good idea of the target audience as we knew who were buying the road biased products, and we knew from experience who some of the untapped addressable audience groups were.
At this point we normally go pretty deep on creating personas to represent the ideal customer. In this case, we created 44 year old 'Alex', who lives in Northampton, works in IT, is married with 2 children and drives a Tesla Model 3 as his daily, a 718 Cayman S as his occasional / track-day car, and also has a Mini Cooper S in the household. In addition to detailed demographics, we also determined other attributes including psychographics, driving habits, media consumption and more.
We find this process really helps not only in building out the brand positioning strategy, but also with subsequent marketing communications and tactical campaigns.





Step#5

The Differentiating Factor

Once we had accurately mapped out the market landscape we started on the creative part of the process. With any brand positioning exercise, we are always trying to create differentiation. The objective is to capture a vacant space within the market which represents something the defined target audience highly desires, which only our client can deliver, and something which cannot be obtained elsewhere.
In the case of Tillett, we wanted to turn the misconception about the product being uncomfortable on its head – and into a brand positioning which directly tackled the 'elephant in the room'.
As part of this process, we delved into all the attributes (in addition to comfort) that the audience would consider when looking for a seat upgrade, and plotted them on a spider chart. We then plotted the competition and were able to compare Tillett on those same attributes.
We considered aspects such as Affordability, Weight, Safety, Type Approvals, Brand Awareness, and Racing Heritage amongst lots of others.
Again, this part of the brand positioning strategy is valuable ongoing in helping the content team to focus in on Tillett's strengths in the marketing campaigns.

Step#6

Positioning Statement

A positioning statement should be a short and memorable phrase that captures the essence of a brand or product. Its primary purpose is to create differentiation, brand recognition, evoke emotions, and reinforce the brand's positioning in the minds of consumers.
Sometimes overlooked as 'just a tagline', the positioning statement is actually the visible part of a whole brand positioning strategy which sits behind it.
With Tillett, we wanted to reinforce its position as making the highest-performing championship-winning seats in the world. At the same time we needed to positively raise the issue of comfort in the minds of the road driver, and make them question their misconceptions.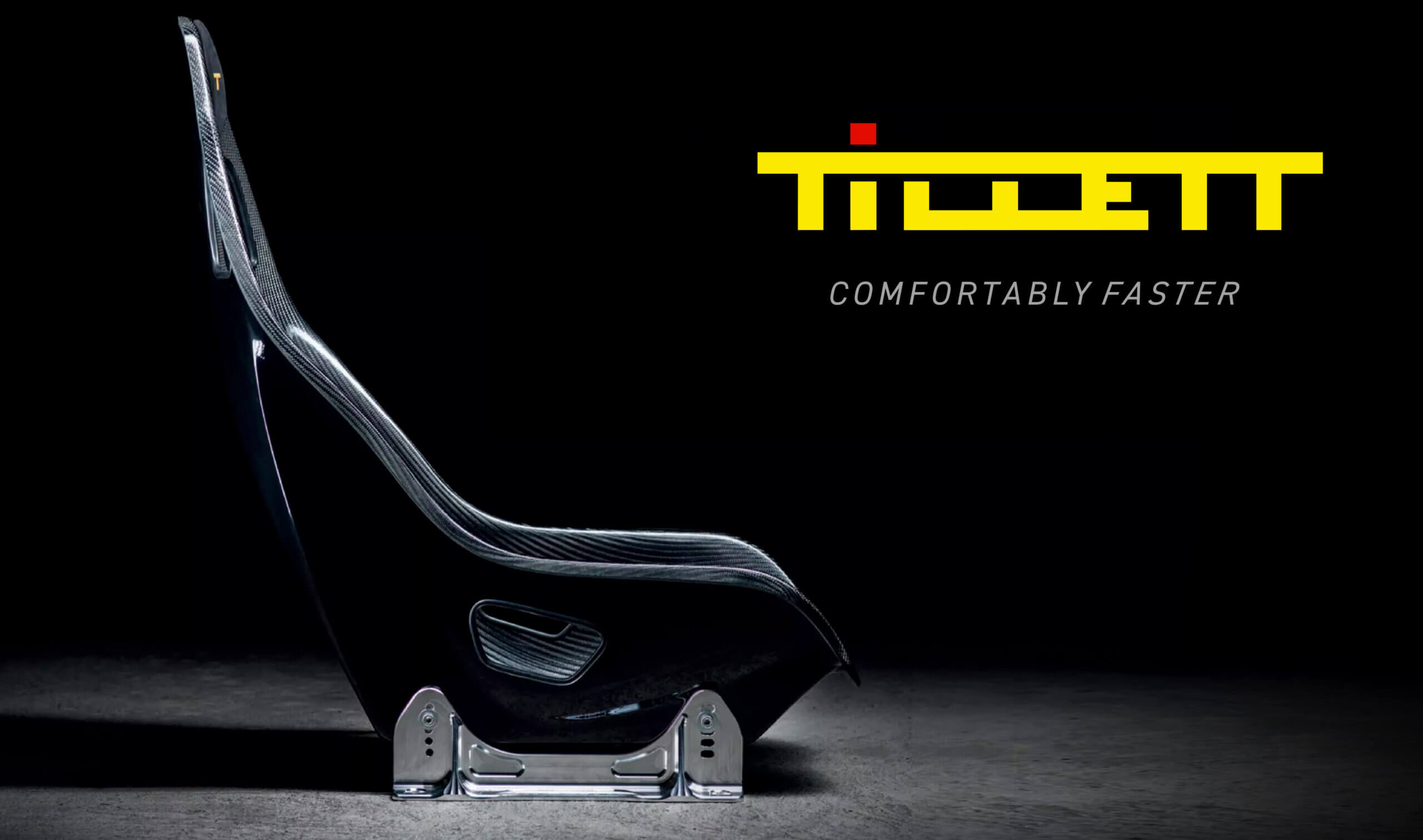 Comfortably Faster

The resulting 'Comfortably Faster' brand positioning was conceived to convey how a Tillett seat can uniquely deliver the ultimate in performance and comfort – The best of both worlds.
Comfortably Faster is designed to work for Tillett on three of different levels:
Providing a platform to directly challenge the misconception that the seats are uncomfortable.
To better define the meaning of 'comfort', in the context of a sports seat. The positioning allows us to talk about the additional space generated due to the compact design, and about supportiveness and fatigue (rather than cosseting and plushness).
'Comfortably Faster' sends the clear message that there really is no competition and that Tillett is simply the best at any price compared to the others. We can back this up with all the motorsport heritage (ie the numerous F1 driver's who have won with Tillett seats – including Michael Schumacher).
Step#7

Brand Messaging and Activation

Armed with the new Brand Positioning Strategy and resulting slogan, it was time to work on brand messaging to ensure we could consistently convey the Tillett Brand's proposition and value to its customers.
Brand activation was delivered chiefly through social media, paid and content marketing, with strong growth across all metrics on all channels. This included website traffic up 15% in the month following the launch of the new website (at which point you would normally expect a dip).


How Tillett's New Brand Positioning Strategy will help to Directly Drives Sales
Brand positioning plays a crucial role in directly driving sales by influencing consumer perceptions, guiding purchasing decisions, and creating a competitive advantage in the market. Here are some of the ways a successful brand positioning strategy can work to drive sales for Tillett:

• Differentiation – Our 'Comfortably Faster' brand positioning sets Tillett apart from its competitors by highlighting its unique attributes, benefits, and value proposition. When consumers perceive a brand as distinct and offering something special, they are more likely to choose it over alternatives, leading to increased sales.
• Targeted Messaging – In delivering Tillett's Brand positioning strategy we were able to uncover all the needs, preferences, and aspirations of our target audience ('Alex!). This has enabled us to tailor marketing messages and communications which resonate with our audience to generate a stronger emotional connection. In marketing, we all know that "people buy on emotion" in fact it's been proven that emotions play a significant role in influencing purchasing decisions, often more than logical or rational considerations. This directly influences purchasing decisions.

• Consumer Trust and Loyalty – A strong brand positioning builds trust and loyalty among consumers. When Tillett consistently delivers on its promises and aligns with its positioning, it fosters a positive reputation and creates loyal customers who are more likely to make repeat purchases and become brand advocates.

• Perceived Value – Effective brand positioning emphasises the value that a brand offers to consumers. When consumers perceive a brand's products or services as valuable and aligned with their needs, they are more willing to pay a premium price, leading to increased revenue. With 'Comfortably Faster' we aim to convey that Tillett represents the ultimate seat when compared to the others – at any price.

• Consistency Across Touch-points – A consistent brand positioning across all touch-points (website, advertising, packaging, exhibition, customer service) creates a coherent brand experience. This consistency reinforces the brand's identity and message, reducing confusion and making it easier for consumers to make purchase decisions.

• Word-of-Mouth and Referrals – A strong brand positioning makes an impression on consumers, encouraging them to share their positive experiences with others. Whilst often an invisible factor, word-of-mouth recommendations and referrals from satisfied customers can lead to new sales opportunities.

• Emotional Connection – Effective brand positioning taps into emotions and human aspirations. Enabling Tillett to successfully connect with consumers on an emotional level builds stronger relationships and drives repeat business, as consumers feel a deeper attachment to the brand.

• Market Expansion – The duality of our Comfortably Faster brand positioning enables Tillett to expand into new markets or segments much more effectively. When a brand's core values and positioning resonate with different groups, it can attract new customers and drive sales growth.


A Word from our Client
"A really easy company to work with who do great research into your products, allowing you to focus on other elements of the business knowing the marketing is being sorted professionally.

I Would Highly Recommend WDA"

– Archie Tillett
Looking to put YOUR Brand In Pole Position?

WDA Automotive is the branding agency behind some of the sector's biggest brands; from Continental Tyres and Pirelli, to Yamaha, Scorpion and Revo. Speak to WDA Automotive's Branding Experts today and discover how effective branding can help drive your business forward. If you would like to learn more or simply just need some advice, give us a call today at 01332 372728 or send us a message via our contact form here.